Commited to Newport Beach Court Reporting Excellence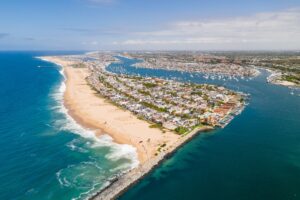 Newport Beach Court Reporters are often hailed as "magicians" within the legal community of Newport Beach, CA for their extraordinary skills and ability to transform chaotic courtroom settings into flawless records. In the midst of heated depositions or courtroom proceedings, where emotions run high, and participants engage in a flurry of questions, answers, objections, and theories, our court reporters remains a silent and composed presence, capturing every detail with a smile. With ease and efficiency, our team can provide accurate transcripts, leaving everyone satisfied at their craft. The secret behind their exceptional work lies in their years expertise and dedication.
At Barrett Reporting, we deeply respect and value our Newport Beach court reporters, recognizing their pivotal role in delivering exceptional legal services to our clients. By providing the appreciation they deserve, we are able to attract the most experienced and skilled court reporters in the industry. Our team of court reporters boasts an average of nearly two decades of experience, which shines through in their work. Whether handling depositions, medical examinations, hearings, arbitrations, trials, or audio transcriptions, our court reporters are ready for any legal situation.
Our Court Reporting Philosophy
Our commitment to court reporting excellence drives our philosophy. Understanding our Newport Beach clients' unique requirements and executing our services with utmost professionalism enables us to deliver court reports that consistently exceed expectations. We take the time to comprehend the needs of our court reporters as well, ensuring they are fully satisfied with their roles and responsibilities. Through this, we're able to maintain a strong team of court reporting experts who take pride in their work and deliver top-notch service.
In Newport Beach, when urgent legal matters arise, Barrett Reporting remains the go-to agency for reliable and high-quality court reporting. We take pride in our ability to deliver exceptional service even on short notice, ensuring that our clients can always count on us, no matter the circumstances.