Century City Court Reporting
ARE YOU NEEDING A COURT REPORTER AND CONFERENCE SUITE FOR DEPOSITIONS IN CENTURY CITY, CALIFORNIA?
Barrett's Century City Court Reporting services has fantastic reporters to help you, along with our free conference suites located at Century Park East, Century City, CA 90067. We have four conference suites available at this location, from small to large, and you can use them for free when we provide your reporting services. Please let us confirm availability before sending out your deposition notices.
Watt Plaza is a twin 23-story office tower complex in the heart of Century City, and is one of the most prestigious in the area. 1875 Century Park East is connected with its sister tower by a large retail plaza with many amenities, including three restaurants, Starbucks, various business services and more. Parking is available in the building or close by outside of the building, along with valet if you choose.  All Barrett conference suites are provided free to you for as long as our court reporter is being utilized and we produce your deposition transcript from this location.
Century City Area Certified Shorthand Court Reporters
Certified shorthand reporters assigned to your depositions by Barrett Reporting will be chosen from a talented team of first-class reporters to devote themselves to your proceedings.  For Barrett's reporters, the emphasis is always on accuracy, professionalism and producing an excellent transcript for you.  Barrett's office staff is friendly, experienced and always ready to accommodate all your court reporting needs in a prompt and professional manner.
Legal Videography Services in the Century City area
Court Certified Videographers with Barrett Reporting are certified legal video specialists, utilizing up-to-date equipment with the experience and knowledge to produce a court-admissible video for you every time. Secondly a complimentary synchronized version is provided for you with our compliments when you utilize both Barrett court reporter and videographer. "Synchronized" means the transcript and video can be viewed on the same monitor simultaneously, and clips of the video and transcript can be exported and saved for trial presentations.  This is a huge bonus at no extra cost to you!
Certified Interpreter Services
Our interpreters are registered and certified in every available language. You can count on our talented calendar team to choose the best interpreter or translator for your specific purpose.  Our interpreters will make communicating easy, bridging the language gap for you.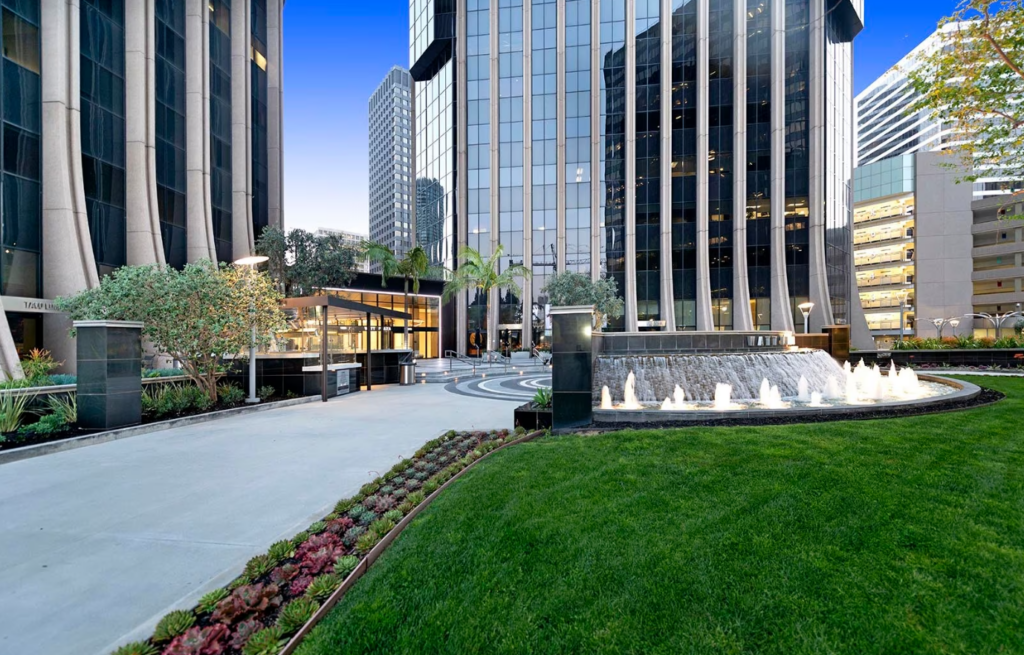 Receive High Quality Reporting at Very Competitive Prices
Experience exceptional service and added value at Barrett Reporting.
At Barrett Reporting, we take pride in providing you the most reliable personnel, whether it be reporters, videographers, interpreters, or all three!  We work closely with providers who share our passion for excellent service.  100% client satisfaction is our goal.
Call 888-740-1100 to schedule or click to schedule online now!
Coming to Century City from out of town?
13 Miles: Los Angeles, CA (LAX)
31 Miles: Long Beach, CA (LGB)
51 Miles: Santa Ana, CA (SNA)
53 Miles: Ontario, CA (ONT)
Coffee Shops Near Barrett Reporting Century City Conference Suites
Here are a few local spots where you can get out and enjoy your favorite coffee or tea.
 Restaurants & Food Near Barrett's Century City Location
There are many recommended lunch restaurants nearby.
Hotels & Lodging Near Barrett Reporting's Century City Conference Rooms
If you are looking for a place close by to stay, try one of these local hotels.
More Things for you to do in the Century City Area
If you have some time and you want to see the attractions, try one of these: https://www.tripadvisor.com/AttractionsNear-g32655-d156670-Westfield_Century_City-Los_Angeles_California.html